Is Pyar Ko Main Kya Naam Dun – 3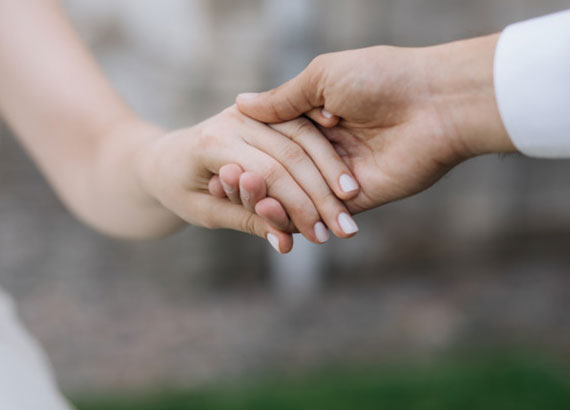 It was 12.00 Midnight. Rahul walked creepily to Tanya's house. He rang the doorbell, quickly slipped a letter through gap in the door and ran away.The letter read–
"You are everything that I have ever wanted!
You have touched my heart to the core!!
It's an amazing feeling that I have never felt before!
Please reach your living room window!!"
Tanya read the note. It was written in the familiar round scribbling handwriting of Rahul. She was confused. She reached her window and peeped out in the darkness, expecting to catch Rahul's figure. But a surprise awaited her. In the pitch darkness of a moonless light, shined bright candles. They were properly arranged to frame a sentence: "I love U Tanu!". Never before she had liked the short form of her name. But today, she felt a sensation of pleasure and happiness. She loved the way the "You " was abbreviated as "U"! She felt that she was blessed.
Soon she saw a handwritten placard "Come on sweety…Come to the balcony!"
Tanya rushed to the balcony. She was standing under a spotlight. She stood there for a while wondering what was happening when a slow rain of rose petals poured on her!
She saw towards the sky….A series of fireworks made of small balloons rose up with a message .."I love you". She stood there in awe. Stunned. With a charming broad smile, she found Rahul in front of her. He walked to her and sat on his knees, took out a ring from his pocket and pushed it on her fingers. "Hey, Girl! I am in love with you!Will you accept me? Since the day I've met you, I have adored only you. You are the world to me now. I promise to be by your side always through all highs and lows. I will be holding your hands. Let's get old together. Tanya, I love you, babe." he winked.
Tanya was looking straight into his eyes. She was speechless. Her heart was pumping faster like drum beats. Her entire body was aroused. It was so filmy till now! Hard to believe the suddenness!
"Am I so lucky? To have a guy like you! I am completely blown away! Swept off my feet!" She hugged Rahul. She went close to Rahul "For the first time, I don't have any words in my vocabulary!" Tanya mumbled. Rahul tucked her stranded locks of hairs behind her ears. They were coming on her beautiful face. She rose to her tip toes. Rahul held her, gently cupping her face with his hands and pressed his lips into hers. He felt her hands brushing on his face as she kissed him softly. Her wet glistening lips touching him. He tasted her wet lips and it made him thirsty for more. Rahul wrapped his hands around her waist and dragged her closer. Tanya locked her hands around his neck and pulled him down. They kissed softly at first, unsure. He slid his tongue along her lips ,asking to open her mouth,gently she parted her lips .Oh! let me say this guy is an amazing kisser .He's perfect.Mr Fixbit. He's mine ….their lips rolled a little more playfully and dug deeper into each other. She had beautiful pink juicy lips. It was deep long intense and seemingly endless french kiss. Tanya whispered, "I love you Rahul". They were clinging to each other as if their lives depended on. Rahul wrapped his masculine strong hands around Tanya, like he is always there for her from now onwards protecting her from everything.He rubbed his hands up and down on her back, giving her tingling feeling ."You look beautiful,your eyes are seductive in the moonlight Tanu"He murmured , she blushed with a smile. "Happy birthday Tanu", Rahul made her day. This was her best birthday. "Today was amazing, I couldn't ask for anything more.."Tanya chuckled.
Rahul came up with a cake from his car. Tanya was amazed. Her big beautiful smile stretched to the widest possible curve. Her tear filled eyes, she just held his hands. "Let's cut the cake," come inside Rahul. Tanya sheepishly smiled , embarrassed. Both went inside her house…
"So what's the plan baby?"Rahul asked ,while heading towards her living room."Oh !so you were watching Netflix. He paused the TV with the remote lying on the couch".Rahul smiled and his eyes landed on her.
"Let me make something for you Rahul"., Quickly Tanya ran into the kitchen opened the fridge and took out all stuffs."Hey! Let me make some waffles for you. She started making waffles in the waffle maker,then piles them with syrup."you will love it,my family loves it too. The waffles were blueberry, she added some strawberries piled it with a dollop of whipped cream, chocolate chips and a little chocolate drizzle.
"Well ,here you are taste them I bet you will like them,hurry up," Tanya smiled with brightend eyes.
Rahul gobbleb up all."Awesome….I never knew you are a super cook. I am blessed then." Rahul kept his plate back on table."Tanu, I have a doctor's conference in Munnar. Would have been better if my beautiful girlfriend will be there with me" Rahul eyed mischievously. His eyes met Tanya she smiled."Think over it.We will really enjoy it, being together with each other".Rahul said, Tanya stared at him. All of a sudden how can a stranger enter into her life's horizon. She was fascinated by his blue irises. Everything happened so fast.Always she thought him as an outrageous flirt but he is with her the seducer indeed,there is something in him iam in his "zone" now.. unbelievable…But he is awesome in everything .And above all "iam in love".Tanya's mind was flooded with thoughts distracted by Rahul 's voice… "Whatttt?" Tanya questioned. "Nah", It's not possible, have an assignment, she gave excuses. "No worries babe! Tell me tomorrow.." Rahul smiled.
"I have to go now,Tanu..It's already 4 a.m." Rahul said.
"You know how to make girl's happy." Tanya smiled innocently. Her eyes twinkled like a shining star..
Rahul gently put his arms around his waist and pressed his cheek on her forehead, kissed her."Love you Senorita" Rahul whispered. He headed towards the door, we both were not in a mood to leave each other but …
"Waiting Tanu, think about it – Munnar. Rahul headed towards the door.
"Good night Rahul". Tania stood waving at him, looking at the sky. She saw a star falling down. She closed her eyes for a wish. Love you sweetheart! She murmured to herself.
To be continued… part -4
responsibility for them.